Find Top Rated Car Wreckers Melbourne
At Top car wreckers, we aim to provide you with the best possible information when it comes to car wreckers Melbourne. We understand that it can be a difficult and stressful time when your car is damaged, so we want to make the process as easy and stress-free for you as possible. We have selected and listed experienced and certified Melbourne wreckers who will be able to quickly and efficiently remove your car from the premises or pay you cash for cars in Melbourne. They also offer a free quote service so that you can get an idea of how much it will cost to have your car removed.
List of Top 9 Melbourne Car Wreckers
If you're in need of a Melbourne car wreckers, here are the top 9 wreckers Melbourne that you can contact. All of these companies have years of experience working with both new and used cars. So whether your car has been damaged in an accident or is just beyond repair, they'll be able to help.
Below is the list of best auto wreckers Melbourne.
Wrecky Car Wreckers & Cash for Cars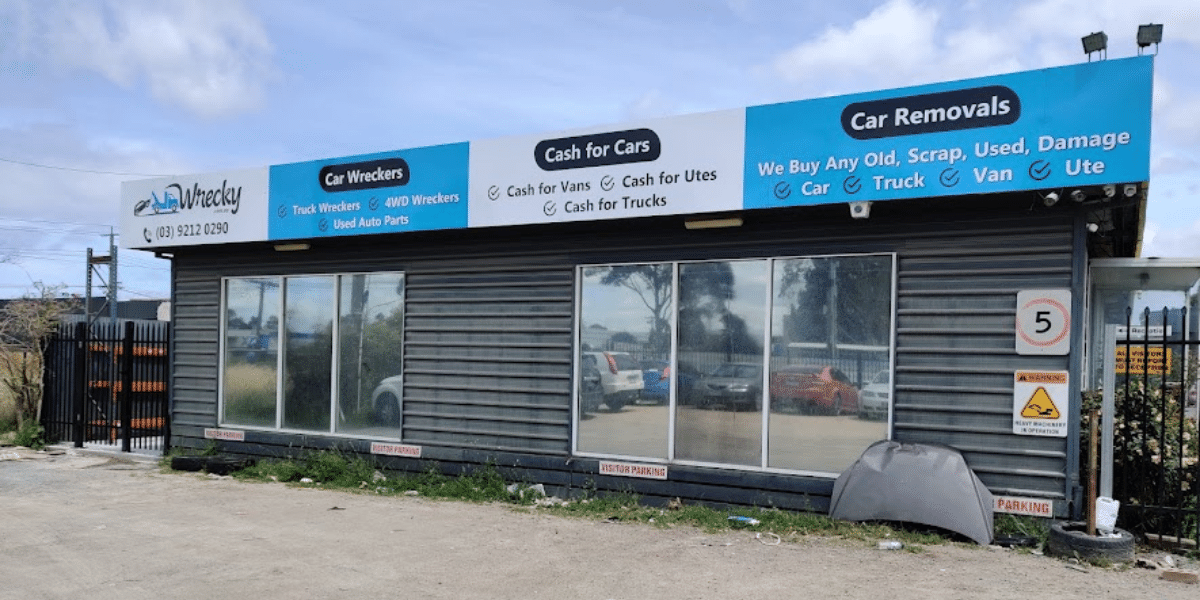 Address: 226-228 Frankston – Dandenong Rd, Dandenong South VIC 3175
Phone: +61 3 8578 4696
Website: https://wrecky.com.au
About: Wrecky Car Wreckers & Cash for Cars, one of best and premium car wreckers in Melbourne. We are specialize in buying all cars, vans, trucks, buses, 4wds and utes. We accept all old, scrap, smash, junk and damaged vehicles. We offer a wide range of services like cash for cars, free car removals, car wrecking and recycling in all suburbs of Melbourne.
Address: 161 Ashley St, Braybrook VIC 3019, Australia
Phone: +61 3 9318 1300
Website: https://www.ashleywreckers.com.au/
About: Originally established in 1956, Ashley Wreckers has been providing quality secondhand parts to trade and individual alike for over half a century. In 2014, Peter Sant took over the business. Peter is fully qualified as a mechanic and panel beater, having completed his apprenticeship in 1988.
From 1988 to 1994, Peter worked at a wreckers yard, before opening Deer Park Wreckers with his brother in 1995. By 2014, Peter was ready to expand his business and utilize his expertise in Melbourne auto wreckers, and purchased Ashley Wreckers, continuing their strong tradition of only quality parts and customer service.
At Ashley Wreckers they pride ourselves on being the problem solving experts. If they don't have the part you're looking for in stock, they always do our best to get the part for you, to keep our valued customers happy.
Wreckeroo Car Wreckers & Cash for Cars
Address: 18-20 Plummer Rd, Laverton North VIC 3026, Australia
Phone: +61 4 1130 8262
Website: https://www.wreckeroo.com.au/
About: wreckeroo Car Wreckers in Melbourne provides car wrecking services to Melbourne and its surrounding regions. The company offers a complete spectrum of services, including vehicle disposal, salvage, insurance repairs, and more.
Wreckeroo Car Wreckers is an automotive recycling company based in Melbourne, Victoria. They are the only company in Australia to offer a full-service wrecking and car removal service, including insurance-approved dismantling of your vehicle.
Address: 5 Pallett St, Coburg North VIC 3058, Australia
Phone: +61 3 9350 6821
About: Holwreck Automotive is a family-owned business with over 30 years of experience in the automotive industry. We are committed to providing you with the best customer service along with quality recycled cars, utes and SUVs.
Holwreck auto wreckers Melbourne is a company that provides the highest quality in recycling services. They are known for their honesty, integrity and care with any vehicle they process.
Address: 173 Frankston – Dandenong Rd, Dandenong South VIC 3175, Australia
Phone: +61 3 9013 9323
Website: https://partsexperts.business.site/
About: Parts Experts are car wreckers based in Dandenong. They work with all makes and models but they specialize in European parts. If you are looking to get Cash for car you want to get rid off, they will offer you a good and quick deal.
If you are looking for high-quality used car parts, they are the best choice. they have a wide stock of parts for Mercedes, Audi, Volkswagen, BMW, Renault, Peugeot, and more. Their trained professionals remove the parts from the wrecked cars with care and expertise that means, most of their parts look and is top quality.
They ship nationaly and serve the neghibourhood of Dandenong, Keysborough, Moorabbin, Ringwood, Clayton, springvale and Oakleigh. They have inventory of engines, transmissions, panels, electricals and other used car parts.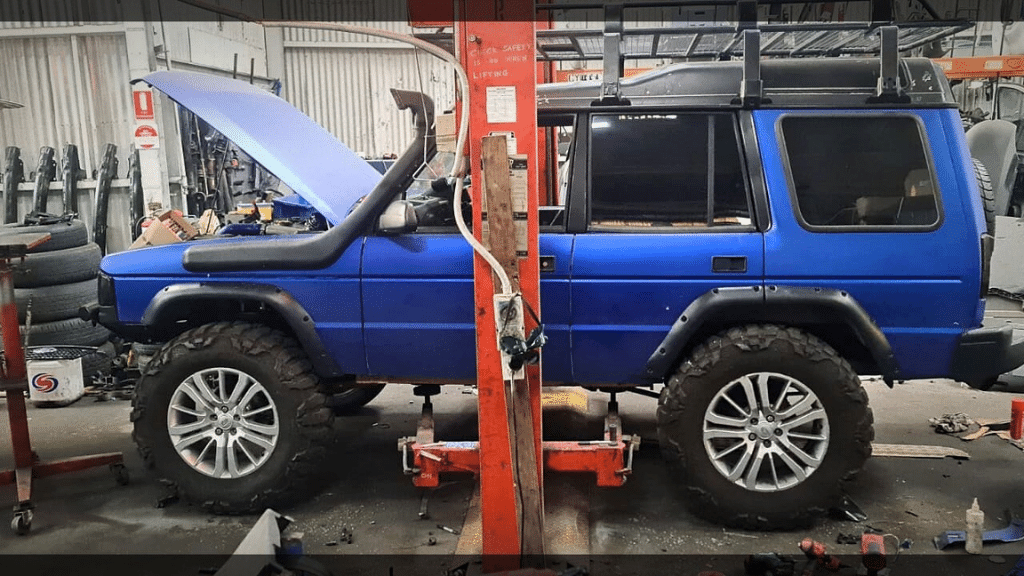 Address: 11 Lloyd St, West Melbourne VIC 3003, Australia
Phone: +61 3 9376 5111
Website: http://www.dynonautowreckers.com.au/
About: Dynon Auto Wreckers Melbourne can provide you with all the car parts and car accessories that you could ever need. They specialize in providing quality used parts for all makes and models of vehicles, shipping nationwide.
Dynon Auto Wreckers is a well-established car wrecking company situated in Melbourne. Dynon specialises in vehicle dismantling, recycling and salvage. The team at Dynon are always happy to help with any enquiries you might have about your old or damaged vehicles.
Address: 397 Somerville Road West, Footscray VIC 3012
Phone: +61 3 9315 4000
Website: http://citywrecker.com.au/
About: At City Wreckers we pride ourselves on being able to find that unique part for you, and if we don't have it ourselves we know who has it. They also offer some of the best prices in Melbourne for your old or unused vehicle – we take all makes and models and pay top $$$.
Address: 50-52 Mason St, Campbellfield VIC 3061
Phone: +61 3 9357 7558
Website: http://www.hugeautowreckers.com.au/
About: Huge Auto wreckers, wrecking successfully for 15 years, supplying top quality spare parts. Their satisfied clientele range from walk-ins, locals, interstate, and international personnel. Being a family owned business they identify the need for customer satisfaction and thrive to achieve such satisfaction with every sale. Metropolitan delivery and affordable freight service have been one of the highlights of our business. Feel free to enquire about a part directly and speak to one of our friendly sales staff. They are open to requests for all parts to suit all makes and models.
Address: 78 Horne St, Campbellfield VIC 3061
Phone: +61 3 9357 1435
Website: http://www.thwreckers.com.au/
About: T&H Wreckers is a family owned and operated Australian company that has been trading since 1983. They specialise in the recycling of all Japanese vehicles local and imported parts. Our LMCT 10655 also allows us to buy and sell cars. T&H Wreckers offer our valued customers friendly and helpful service and advise. Same day delivery with in Melbourne/Metropolitan area and in most cases over night to our interstate customers.
Auto Parts and Car Wreckers in Melbourne
Top car Wreckers suggest you top car buying companies. Our goal is to provide better service at better prices. Let us know your car condition whether the damage, scrap, junk, unwanted, or accidental. You name it, we buy it! Mostly customers sell light and heavy vehicles such as Mitsubishi, Hino, Volvo, Mercedes, Ford, Toyota, Honda, Mazda, Iveco, Hyundai, and Isuzu.
We help you to get top dollar and instant cash on arrival, prices vary between $150 – $13000 depending on the vehicle and its condition. We do not compromise the payable money on the basis of location that's why we have more than 200+ satisfied clients daily for cash for unwanted cars. We are a car removal company based in Melbourne.
We are the ones you want to call if you are sick of the old junk car, you have littering up the back lawn. Melbourne Auto Wrecking crew will happily buy that vehicle off you, and we don't care what condition it is in.
Cash for Cars Melbourne Wide
We are the Car Wreckers Melbourne – Cash for Cars in Melbourne and your best solution to remove unwanted vehicles. We provide same-day service and even free pick up with 1 hour. If you are looking to sell your car then, all you have to do is follow three simple steps
Share your details
Get Quote Instantly and Confirm a pick-up time
We Pick up, and you get Cash in your hand
Our service includes free towing, free paperwork, and importantly best cash in your hands. It is a hassle-free job for you then, all you do is call and give us much information possible to get the best quotes. More precisely, you Must read how to sell your old car quickly in Melbourne.
Free Car Removals in Melbourne with Top Car Wreckers
There are many reasons why people need to scrap their old car. It might be in need of costly repairs, or it could be too old and inefficient for today's standards. Whatever the reason is, it's always wise to let a professional take care of the job for you!
You can search for free car removals Melbourne to find out more about the various offers that are available. There are many ways to get your car removed, but it is important to look for a solution that is cost-effective. This way, you won't have to worry about paying for expenses or disposing of old cars on your own.
For over ten years, the team at Free Car Removals Melbourne has provided local residents with a reliable and professional service. We've helped thousands of people around the city find the perfect home for their vehicle – whether it be scrap, demolition, accident or theft damaged.
Why Choose Car Wreckers in Melbourne for used Auto Parts - Car Removals
A car wreckers in Melbourne can be an excellent option if you are looking to get rid of your old or broken down vehicle. Many people don't have the time to search for a private buyer but it is not uncommon for a wrecker to buy your car outright, which saves you time and hassle.
Car wreckers are the go-to place for people who want to sell their wrecked cars. The wreckers will buy whatever models you have no matter the condition. They'll dismantle it into pieces that are easy to carry and then resell them according to their needs. You can also ask for a car wreck consultation if you're not sure about the condition of your car.
Because car wreckers in Melbourne can offer you not just car removal service but also offer to buy any car that you are looking for. They will come over and give you cash on the spot – all you have to do is get your car ready to be towed away.
These days, we live in a society that is difficult to live without transportation. We depend on cars to get us from one place to another and many of us rely on them for our jobs. With all of this pressure and dependence, our cars can soon become a burden. If your car needs repair, you might think it's easier to just dump it and buy a new one. However, there are much cheaper alternatives like car wreckers in Melbourne. They take away the obstacle of having to repair your vehicle by providing you with whatever service you need at an affordable price.
When you're ready to get rid of your old car, you want to make sure you get the best possible price for it. The best way to do this is to get quotes from multiple car wreckers in Melbourne. This way, you can compare prices and choose the one that's right for you. Keep in mind that the quoted price may not include all fees, so be sure to ask about any additional charges before making your final decision.