Car Wreckers Brisbane Get up to $12,000 for unwanted cars
Top Car Wrecker is wreckers business listing website which suggest you top Car Wreckers Brisbane, Cash for Cars, and Car Removals & Auto Parts supplier in Australia. One-Stop-Shop for all your Parts. Get cash for cars Brisbane, sell any Cars, SUVs, Vans, 4WDs, Trucks & Commercial Vehicles in any condition. Get Fast and Easy Cash for Cars. Car Wrecker Brisbane is helping Australians to sell their motor vehicle Quickly & Safely. Instant cash paid up to $12000. To Sell Your Vehicle for Cash Now just share your details and get 3-5 free quotes by car wreckers Brisbane. Get Free No-obligation Offer Today!
List of Top 11 Car Wreckers Brisbane Used Auto Parts and Free Car Removals
Looking for Car Wreckers Brisbane? Used Auto Parts and Free Car Removals is what they do! We have selected and listed Brisbane's leading car wreckers, specialising in all makes and models of cars. They offer free car removal services and pay cash for cars of any make, model, age or condition! Whether your car is running or not, Car Wreckers Brisbane will take it off your hands and pay you cash on the spot! they also sell used auto parts at competitive prices, so if you're looking to save on your next car repair, give them a call!
Below are the top rated Car Wreckers Brisbane fir Used Auto Parts and Free Car Removals.
North Brisbane Wreckers is located in Brendale, at the heart of the industrial hub. We are a well-known name in the Cash for Cars industry, and people trust us. They are your partners and caretakers as they are always there to help you either by selling parts or by buying cars from you. Please collaborate with us and help us to achieve your need and our goal.
Wreckers North Brisbane becomes a challenge when it comes to quality and they are glad that they accept this challenge and land on the same page where the client stands. You can contact us anytime for wrecking in North Brisbane.
Address: 103 S Pine Rd, Brendale QLD 4500, Australia
GDM Wrecking is a family-owned auto-recycling business that has been operating since 1972. Located in south Brisbane we specialize in recycling all makes and models of cars. We sell Ford Parts, Holden Parts, Toyota Parts, Mazda Parts, Nissan Parts and many more, and all spare parts purchased come with a warranty! GDM Wrecking can supply quality used panels which include doors, guards, bonnets, bumper bars, boot lids, tailgates and many more. GDM Wreckers also have quality second hand engines, gearboxes and differentials which come with a warranty.
Address: 2 Lilydale St, Archerfield QLD 4108, Australia
Aussie Car Recyclers was established in 1966. They are an Australian owned and family operated business. Their business has been reshaped many times since its humble beginings in order to keep us up to date with the ever changing automotive industry. They operate at peak performance to get your wheels turning again.
Their staff are continuously researching the latest innovations in automotive technologies, enabling them to have the expert advice you need. Their friendly staff are experienced in assisting customers with diagnosing the faults your car is experiencing to help you find the right parts for your car and fast.
Address: 28 Monte St, Slacks Creek QLD 4127, Australia
Beenleigh Auto Dismantlers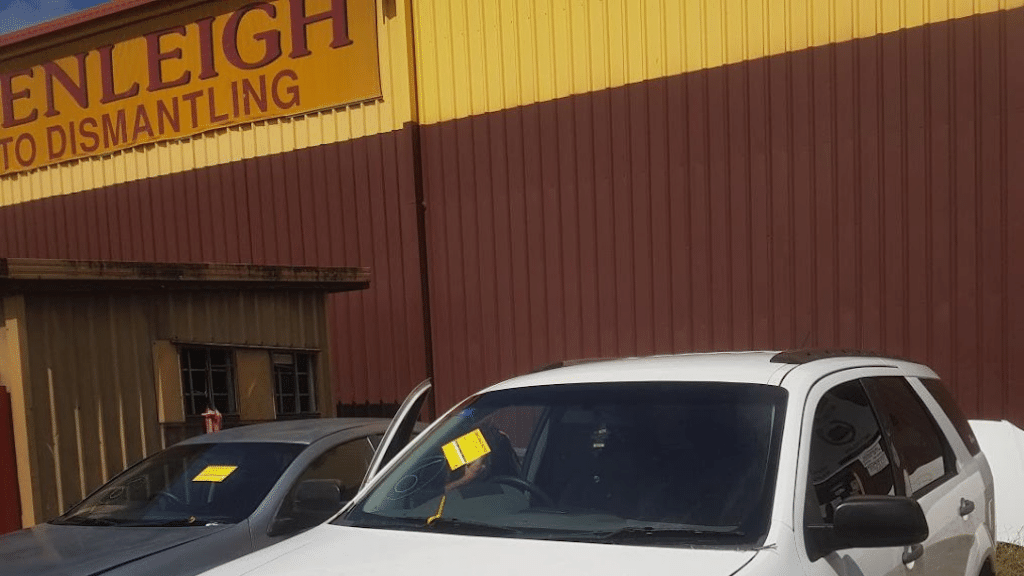 Beenleigh Auto Dismantlers is a car wrecking company that offers its services to Brisbane and the surrounding areas. They offer a wide range of services, including car removal, vehicle recycling, and parts salvage. They have a team of experienced professionals who are dedicated to providing the best possible service to their clients. Beenleigh Auto Dismantlers is committed to environmental sustainability, and they recycle all of the vehicles they dismantle.
Address: 7/101 Logan River Rd, Beenleigh QLD 4207, Australia
Established in 1978, Total Parts Plus (previously Mazda Auto Recyclers) are Queensland's largest specialist auto parts recycler. Based in Brisbane, they are a part of Australia's largest auto-recycling group, working with a vast variety of automotive specialists across the country.
Total Parts Plus team's passion and expertise means we deliver you the best quality recycled parts, restored to working order and guaranteed with a three month, through to lifetime, warranty. They don't just specialise in retailing quality spare parts from Ford, Holden, Mitsubishi, Nissan and Toyota and Mazda. they are also your car wreckers, turning your trash into somebody else's treasure
With 40 years' experience in the auto parts recycling industry, our team is dedicated to bringing you the best care, service and quality parts.
Address: 29 Meadow Ave, Coopers Plains QLD 4108, Australia
Boasting an impressive 9 Acre Superstore full of quality parts, including the largest stock in Qld of used Honda Parts, Boss Wrecking has a reputation for being the place to call "the first time – every time."
Whether you need parts for your car, or a new engine and gear box, one of Boss's fully experienced and helpful staff will be there to assist you. The team at Boss are skilled in their field and take pride in every job undertaken. You can feel free to browse our Super Store and ask one of their professionals for help.
Address: 217 Fleming Rd, Hemmant QLD 4174, Australia
Are you looking for good cash for car Brisbane services and longing to see the car wreckers at your doorstep? Do you wish to see your pockets full of money for a car you don't need anymore? If you want your desires to be fulfilled, Car Click Cash is the spot for you to visit.
It is great pride to say that Car Click Cash is one of the most prominent and leading car wreckers Brisbane company. The job of their team of professionally trained car wreckers is to take out the good conditioned parts of your old rusty car and use them somewhere else. This is one of the finest methods to get cash for cars that are of no use to you anymore.
Address: 11/973 Fairfield Rd, Yeerongpilly QLD 4105, Australia
If you're searching for quality spare parts for your car, then it's best to go to a reputable auto wrecker to ensure the best value. Eco Wreckers used car parts are in good condition, and a fraction of the price of their factory equivalents. Their team of experts are dedicated to providing great spare parts at the best prices. Come into their car wrecking yard.
Address: 50 Macbarry Pl, Rocklea QLD 4106, Australia
Wreckery Car Wreckers serve all areas. Such as Gold Coast, Sunshine Coast, Ipswich, Toowoomba and Brisbane. They come to your premises. So, it doesn't matter where your car is located and the condition of the car. in fact, they will help you get top cash instantly. Wreckery Car Wreckers will pay you up to $13,999 for your unwanted cars, utes, 4×4, truck or Van. Why are you waiting? You can speak with their friendly staff. Who will help you in no time. Get cash today!
Address: 5/27 Edith St, Coopers Plains QLD 4110, Australia
Underwood Wreckers is Brisbane's One-Stop Shop for All Your Car. Let's face it. Besides your job, your mortgage and your kids…..your car is a major priority in life. If things go wrong, life can certainly be chaotic, not to mention expensive
At Underwood Wreckers, they want you to be assured your car will be treated with unrivalled care, first class mechanical service experience and extremely affordable prices. They know that without a car, life is tough. So they will do whatever it takes to get you back on the road fast without burning a hole in your wallet. They will take care of all your car needs. They are widely known as one of the leading Brisbane wreckers.
Address: 98 Kingston Rd, Underwood QLD 4119, Australia
Cash for Car Brisbane has been buying scrap cars all over the Queensland area for the last 10 years. They are experienced car wreckers and have trained staff who work every day to create a stress-free sale for the customers. They have set strong ethical guidelines for our staff to follow, so there won't be any inflated prices given over the phone and low-balling when customers arrive.
Address: 102 S Pine Rd, Brendale QLD 4500
How Cash for Cars Brisbane Process Work
Share Your Vehicle and Contact Details: Share your vehicle information with our experts. No Worries! Any Age, Any Condition or Any make/models of your Cars, Utes, Vans or Trucks.
Get an Offer: Get best price offer for your vehicle. If you are happy with the offer. We will book and confirm an appointment with you at a suitable time.
Get Paid and Car Tow Away: We pick up your scrap or unwanted vehicle free same-day removal and give you agreed cash in your hand on the spot.
Quality and Affordable Aftermarket/Genuine Brand New and Used Auto Parts
Are you looking for some used parts for your car? We have quality and affordable used auto parts for all make and models. We deliver spare parts nationwide in Australia. We deliver and you get spare parts for your car easy and fast anywhere in Australia.
Car Wrecker Brisbane is One-Stop-Shop for Auto Parts Brisbane. We stock a wide range of replacement parts for all makes/models. Buy quality & affordable aftermarket/genuine brand new & used parts. Share your details of fill the form today to share your requirements with used auto parts dealers in Brisbane.
Automotive Parts Available with car wreckers Brisbane
Tyres, Mag Wheels and Tyres, Batteries, Seat belts/ Safety belts, Seats, Headlights, fog lights, indicator and tail lights, Boots & Bonnets, Engines, Gearboxes, Doors, Guards, Diffs & Axles, Windscreens, Bull Bar, Safety Cage, Spoiler, Sun Visor, Glasses, Side and Rear View Mirror, Interiors, Bumpers, Flat Deck, Car Stereos and CD Player, Mufflers, Jack and Tool Kit, Shocks, Any Used Vehicle Parts.
Free Car Removals Company in Brisbane
Car Wrecker Brisbane is broken or scrap car Removals Company in Australia. We help New Australian's to remove their unwanted vehicles. We are one of the leading free car removals company in Brisbane. Please call share your details with us to get our free Car Removals Service.
If you're looking for a good price on car wrecking in Brisbane, it's important to request quotes from multiple businesses. This way, you can compare prices and get the best deal. Keep in mind that some businesses may charge more for certain types of cars, so be sure to ask about that before making your decision.